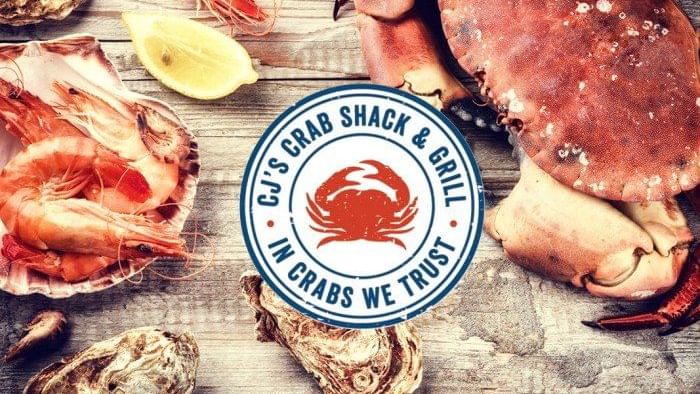 Description
CJ's Crab Shack & Grill
CJ's Crab Shack and Grill is everything you would expect from a crab shack. CJ's is fun, CJ's is cheeky, CJ's is dirty and CJ's is quirky! Don't be afraid to eat with your hands, it's all part of the fun! CJ's Crab Shack and Grill started with a vision. That vision was to deliver the food of Southern USA to Penrith. It was also to ensure that our diners were able to escape the rat race of life and have some fun while dining with us.
We focus on FUN at CJs Crab Shack & Grill
That's right, we focus on fun at CJ's Crab Shack and Grill! We love what we do and we know you'll love it when you visit us at CJ's Crab Shack and Grill. Our tagline of 'GET MESSY' is not a marketing ploy, it is exactly what we want you to do. So, put your phone in a bucket, grab a board game and relax and enjoy yourself. we'll cook your food exactly how you like it and when it's ready, we'll bring to your table. And once your meal is there, honestly, just dig in and get messy. And we mean 'get messy', that's why we have bibs on hands, because how else would you eat all that amazing seafood!
Don't be shy, take a photo and post to either Facebook or Instagram with the hashtag #GETMESSYATCJS
Like us on Facebook @cjscrabshackandgrill
Follow us on Instagram @cjscrabshackandgrill
The Menu at CJs Crab Shack & Grill
Our fresh menu is jam-packed with classic flavours. From our seafood boil to our classic burgers and grilled options, they're all prepared from the best seasonal produce available. Ensuring the quality of your meal is of utmost importance to our entire team. The menu boasts a range of yummy snack and share options including our 'Cheeseburger Spring Rolls'. You can also choose some fresh seafood in our 'from the boil' menu. Or there are plenty of main options to suit the whole family! You won't look past our cocktail menu, we have loads of quirky options to choose from. Check out our Menu
Make a Booking
To make a reservation at CJs Crab Shack and Grill, please call us on 02 4720 5652 or email us at crabs@cjscrabshack.com.au. Bookings for more than 8 people, or for the same day, need to be confirmed by phone. We will be closed on Monday throughout winter.
Function Bookings
We have a number of menu options and dining areas for your function. Bookings for more than 8 people, or for the same day, need to be
confirmed by phone. Please call 02 4720 5652. Check out our Functions Menu
Bookings Terms & Conditions
Out of respect to our other diners, we require all bookings to please be seated within 15 minutes of the reservation time. This means that we may release your reservation if you are 15 minutes late.
Opening Hours
Monday: Closed
Tuesday: Lunch Closed | Dinner 5.30pm – Late
Wednesday: Lunch Closed | Dinner 5.30pm – Late
Thursday: Lunch 12.00pm – 3pm| Dinner 5.30pm – Late
Friday: Lunch 12.00pm – 3pm| Dinner 5.30pm – Late
Saturday: Lunch 12.00pm – 3pm| Dinner 5.30pm – Late
Sunday: Lunch 12.00pm – 3pm| Dinner 5.30pm – Late
Contact Us