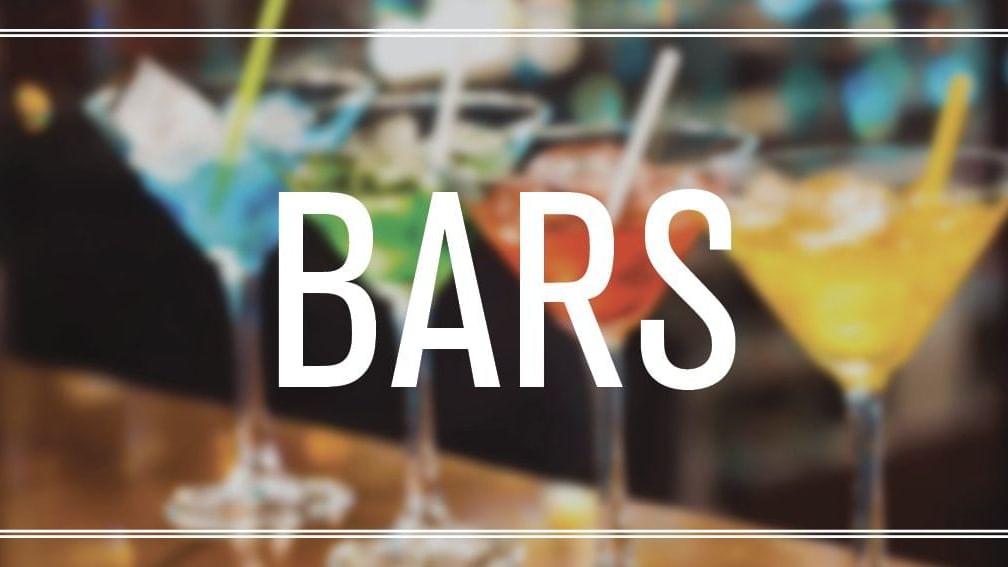 Description
Bars
There are 6 bars all located under one roof at Panthers Penrith. With such a selection, we know that one of these bars is sure to quench your thirst no matter what the occasion.
Dom's Cocktail Lounge Bar
Dom's Cocktail Lounge Bar, with it's delicious, seasonally inspired cocktail menu that many consider the best in Western Sydney, is a must-visit for cocktail lovers everywhere who enjoy a wonderfully relaxed atmosphere, fantastic specials and awesome live music.
Squires Terrace Bar
Squires Terrace Bar overlooks a calming water pond and a spectacular water feature. Located inside Panthers Penrith, it has a massive indoor as well as outdoor screen for watching live sport. Squires Terrace Bar features live music by Sydney's top musicians and singers with a modern acoustic sound every Friday, Saturday, and Sunday. You can sit back and enjoy the water view as you sip on a cold drink. Squires Terrace Bar also has a few surprises up its sleeve in the form of monthly entertainment. 
The Basement Sports Bar
The Basement Sports Bar is home to all the live sports you can imagine and all on massive screens. The Basement houses an enormous bar, boasting 32 taps, with all your favourite lagers and craft beers, as well as premium wines and top-shelf spirits.
Punters Bar
Punters Bar is conveniently located on level 1 inside Panthers Penrith, next to the TAB Lounge.
Lakeview Bar
Lakeview Bar is the stunning, shining golden bar that will greet you as soon as you enter Panthers. Lakeview Bar's selection of tap beers is impressive, with all your favourite lagers, ales and ciders. Wine lovers will enjoy our fantastic selection of premium wines and house favourites and, if you're in the mood for something a bit more decadent, one of our delicious cocktails.
Kelly's Bar
Kelly's Bar is located at Kelly's Cafe inside Panthers Penrith and offers a variety of beers on tap and a great selection of wines.
Bottle Shop
Lakeview Bottle Shop is located in the heart of Panthers Penrith Leagues Club. Available for your convenience it stocks a great selection of beer, wine, and spirits. Purchase using your Panther Points, or pay partly with cash, partly with points. The choice is yours.