Oliver Brown Belgian Chocolate Cafe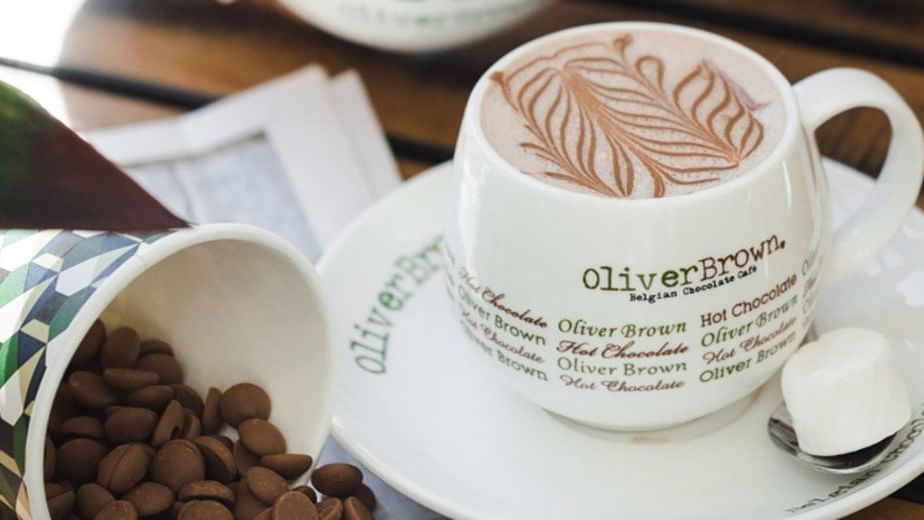 Description
Oliver Brown Belgian Chocolate Cafe
Oliver Brown Belgian Chocolate Cafe pairs hot and cold beverages with decadent desserts and sweet treats. They offer the ultimate dessert destination, specialising in decadent dishes, proudly imports all chocolate from Belgium.
History of Oliver Brown
The Oliver Brown Belgian Chocolate Cafe story began in Europe in 2009. Two friends were traveling around Belgium exploring the great tastes each area had to offer. When they arrived in Belgium, they discovered the taste of their authentic chocolate. It was at that moment that they knew their lives would never be the same. The friends immediately became obsessed with the flavour and the rich sensory experience. It was then that they knew they had to deliver Belgian inspired chocolates and desserts to Australia.
Oliver Brown Menu
The Oliver Brown menu offers waffles, crepes, chocolate fondue, chocolates, coffee, drinks as well as shakes. The menu also offers ice cream, chocolate sauce, fresh fruit and chocolate drops. Oliver Brown sources the highest quality ingredients including the finest raw chocolate from Belgium. The cafe caters for the late night chocolate craving. It is also a central hub for people to come together and indulge in their favourite dessert delights. Experience Oliver Brown Belgium Chocolate Cafe and enjoy the taste of heaven. They are located at Panthers Penrith and they're the perfect sweet treat after seeing a show in the EVAN Theatre.
Belgium Chocolate
Chocolate has been a major industry in Belgium since the 19th century. Today it forms an important part of the nation's identity, economy and culture. The industry expanded massively in the 19th century, gaining an international reputation and today, Belgium is synonymous with fine Chocolate.
Opening Hours
Monday: 10am – 9.30pm
Tuesday – Thursday: 9am – 9.30pm
Friday: 9am – 11.30pm
Saturday: 10am – 10.30pm
Sunday: 10am – 9.30pm